THANK YOU!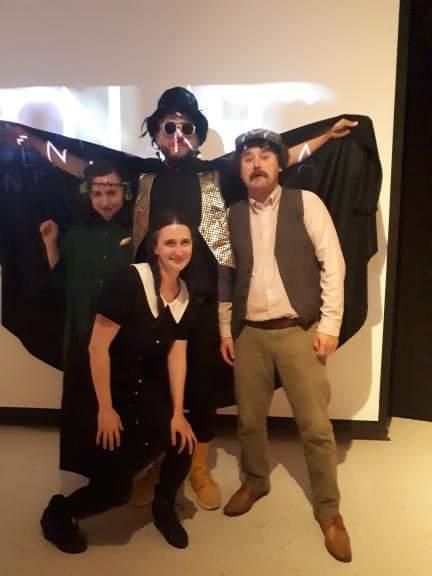 The 3rd annual silent horror movie screening was a huge success. We had 5 shows in total and they were all excellent. We kicked off the run with an amazing show for the students of Charles P. Allen High School. We then did two sold-out shows at Carbon Arc Cinema in Halifax. We had our first ever show in PEI, and were warmly welcomed at City Cinema with another sold-out performance. We wrapped our little tour up on Halloween in Wolfville at the beautiful Al Whittle Theatre. 
Touring with this crew of people is incredible. We had so much fun on the road together. 
Thank you to everyone who bought tickets, dressed up, and grabbed CDs. Thank you to Ms. Doiron and Mr. Leadbeater at CPA, Kenny at Carbon Arc, Marshall at City Cinema, and Mary at the Al Whittle for their effort in organizing these shows. A very special thank you to Norm Adams at suddenlyLISTEN for sponsoring the tour. We could not have done this without you!