About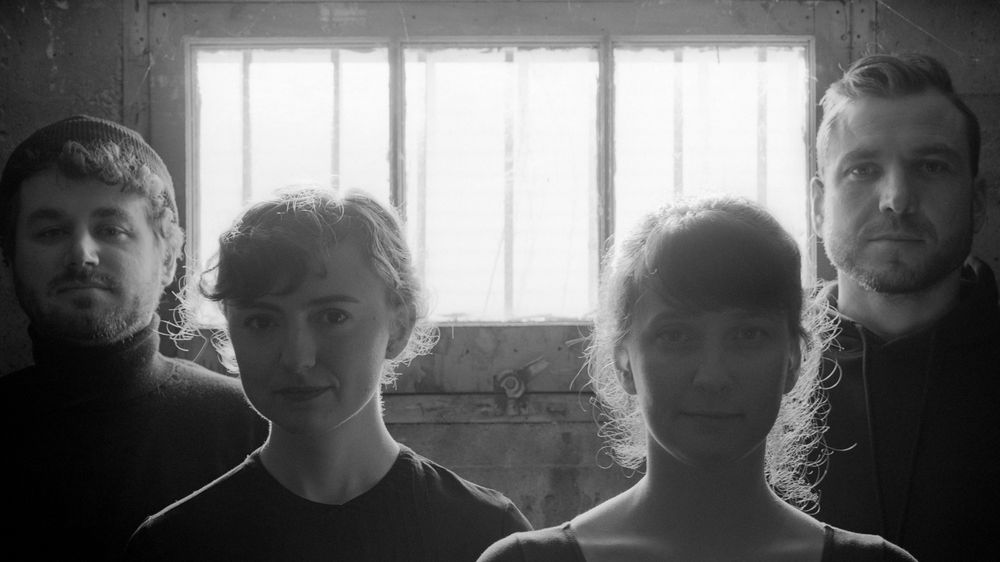 Ambient improvisational ensemble New Hermitage imagines a future in which the climate crisis has decimated the population of the Earth, and dangerously high levels of pollution have rendered the cities of the world uninhabitable. The surviving humans are forced to live in nomadic clans, wandering the sparse wilderness in constant struggle to claim what little natural resources remain. However, a few solitary people have returned to the cities. Armed with patience and tenderness, these new hermits balance technology with natural wisdom to work with nature to restore their environment. The music of New Hermitage is the soundtrack to their survival, incorporating what these individuals might hear among the crumbling cities they call home. 
New Hermitage is Andrew MacKelvie, woodwinds; India Gailey, cello; Ross Burns, guitar; and Ellen Gibling, harp. All highly accomplished musicians in their own right, the quartet birthed in 2017 in Halifax, Nova Scotia out of their shared connection to Jerry Granelli and the Creative Music Workshop. Since then, New Hermitage has shared bills with artists such as revelatory composer/improviser Angel Bat Dawid, jaw harp innovator chik white, pi'pa virtuoso Liu Fang, and prolific noise explorer i d m theft able. Among their six live recordings are two performances with renowned bass clarinettist Jeff Reilly, one of which won Music Nova Scotia's "Classical Recording of the Year'' award. New Hermitage's first studio album, Unearth, was released in 2020 to much critical acclaim. 
Photos by Nick Wilkinson.